Bookmakers may soon revise the odds about Mubarak's political record in office in Egypt as he seems closer to retirement than ever according to the
BBC
.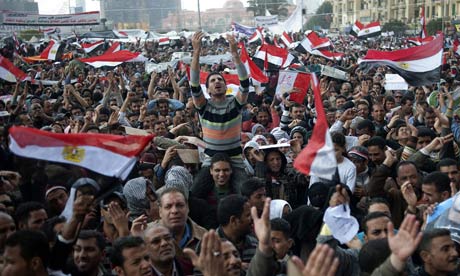 Years ago
The Economist
offered a very innovative proposal for early retirement of non-democratic leaders in exchange for retirement benefits such life-long accomodation on a tropical island. Such a proposal may still be lure 21st century leaders whose extraordinary committment to improve their countries has proven tiring sooner than expected.
Who may join the plan among Ahmadinejad, Gheddafi, Kim Jong Il and Mugabe? Would Berlusconi and Putin also qualify in case they were interested? Did I miss anyone else? The list is in lexicographical order to avoid disclosing my personal one!
However, I envisage some potential backfire of extending such an initiative as "tropical retirement plan for dictators" on a large scale. It may end up looking more like a "become a dictator to then enjoy a tropical retirement plan"!
Any thoughts about an improved retirement package free of adverse selection and moral hazard!?