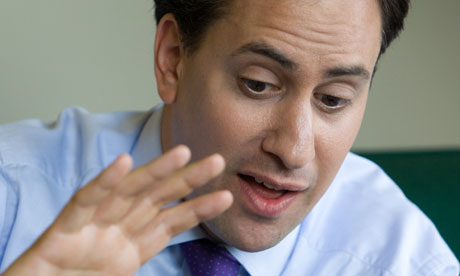 Ed Milliband the Labour party leader in the UK has recently been
interviewed
about the
strikes by public sector employees
. In his attempt to revive the little harsh opposition by the Labour party lately and prepare it for the next elections in 2014, or earlier, he discussed in the interview a broad number of issues, ranging from economics to party politics and social challenges for the country.
Thanks to the editing of the interview, what may have gone unnoticed in his preparation for the interview is the low level of details that Ed was prepared to give on a number of issues, which a disappointed interviewer could not help
disclosing
.
This may suggest how hard it is for a politician to competently span in no time across
Philosophy, Politics and Economics
(not by chance a popular degree in Social Science in the UK), and the harder the younger and less experienced the politician is. On the other hand, not all interviews by a journalist, who may repeatedly interview a person over time, can be as abrasive as sandpaper!
Hat tip for both Ed and the disappointed journalist for future interviews:
The Best of Jeremy Paxman
!